Just go to MyNodes to view your earnings panel. If you are not an affiliate, your MyNodes page will look like this.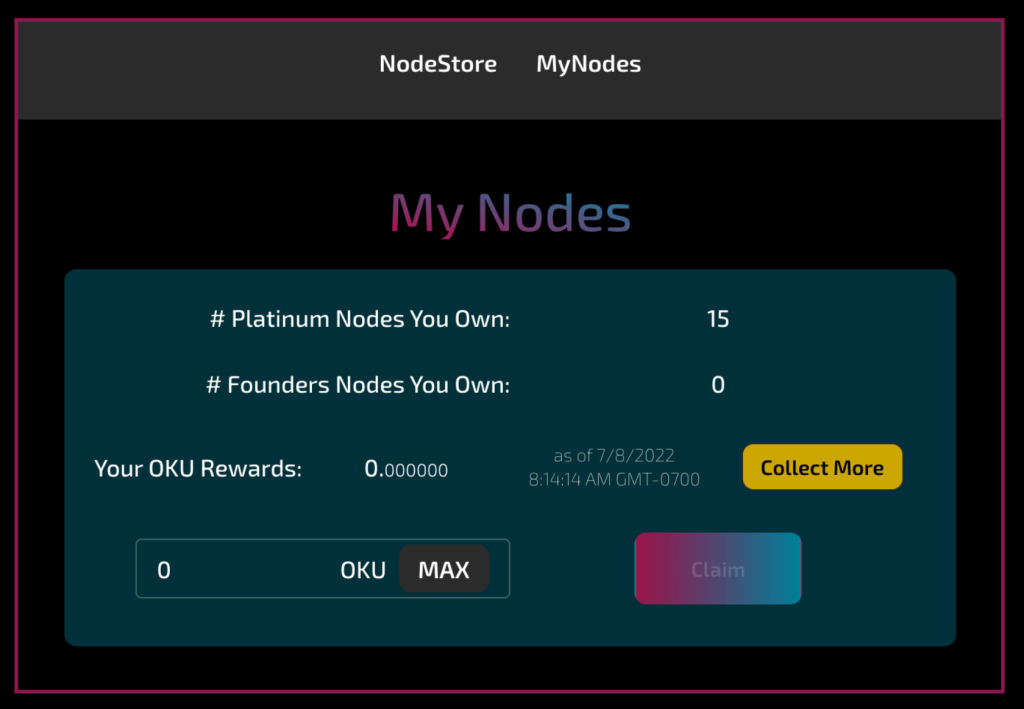 But if you are an affiliate and at least 1 has signed up, you will see the "Your Earnings from your Partners" section on your MyNodes page.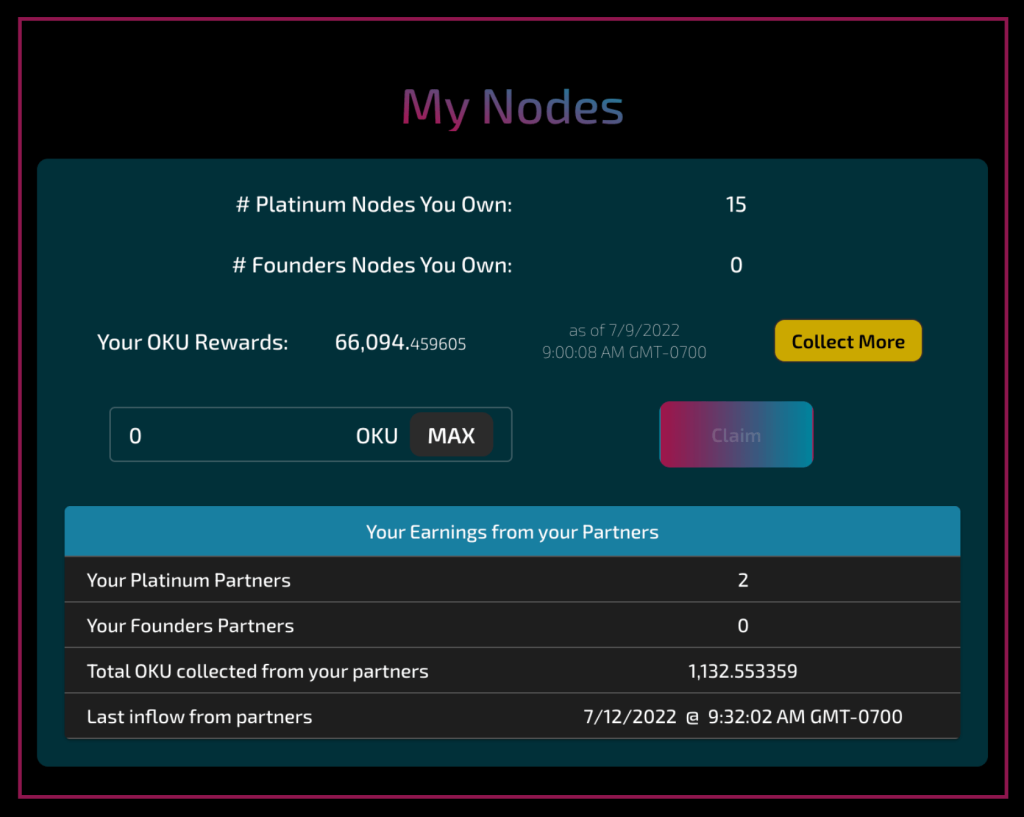 Each of your partners will earn 5% more. Every time they collect, you will get that same amount and it will be sent straight to your collected rewards.